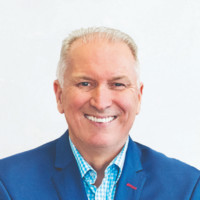 Keith Abraham
Global Keynote Speaker ► Virtual Presenter ► Keynote Speaker of the Year ► High Performance Virtual Speaker ► Top 4% Globally
Brisbane, Queensland, Australia
Is this your profile? Claim it now
This public profile is provided courtesy of Clay. All information found here is in the public domain.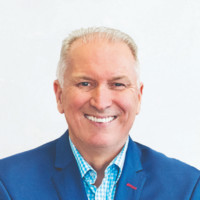 Keith Abraham
Global Keynote Speaker ► Virtual Presenter ► Keynote Speaker of the Year ► High Performance Virtual Speaker ► Top 4% Globally
Brisbane, Queensland, Australia
Summary
Keith Abraham is an accomplished and highly sought-after virtual speaker, specializing in enhancing people engagement, high-performance leadership, and business growth. With more than 24 years of professional speaking experience, Keith has delivered keynote presentations in more than 33 countries, inspiring over 1.6 million people. Keith's specific insights and strategic ideas are aimed at helping business leaders achieve their biggest goals and create massive momentum for their organizations.
Keith's keynotes are custom-tailored to each client's specific goals, challenges, objectives, and desired outcomes. With a purpose-built virtual studio equipped with three cameras, professional AV, and lights, Keith provides an engaging, informative, and entertaining experience for his audiences. His vast experience in creating actionable content has earned him several awards, including the 2001 NEVIN Award – the highest speaking award given to a professional speaker in Australia, the 2012 Keynote Speaker of The Year, and the 2019 Educator of The Year.
Keith has also authored five best-selling books, published in 12 languages, and is the founder of Passionate Performance. He serves as a consultant to individuals, SMEs, large corporations, professional salespeople, franchisees, and direct selling professionals and their leaders.
If you're looking for an inspirational professional speaker to engage, entertain, enthuse, and energize your audience to take action, create momentum, and achieve their goals, Keith Abraham is your best bet. With a keen understanding of leadership, business growth strategies, and personal development, Keith is well-positioned to help you transform your life and business.
This public profile is provided courtesy of Clay. All information found here is in the public domain.