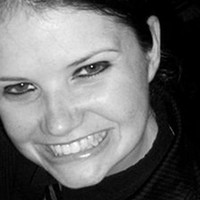 Kat Von Rohr
Fort Wayne, Indiana, United States
Summary
Kat Von Rohr is an accomplished writer and editor with over 15 years of experience in the industry. She studied Journalism and Theatre at Indiana University Bloomington and has since worked for various organizations, including BOOM BY CINDY JOSEPH LTD, Leadpages, and Strategic Profits. Kat has proven to be a competent copywriter, blogger, editor, and promotions manager, having consistently delivered quality work and excellent results to thousands of subscribers. Her expertise in marketing and copywriting has led her to become an Independent Copywriter and Marketing Consultant at Freelance Marketing and Copywriting, where she provides her services to a broader range of clients.
Throughout her career, Kat has inspired readers with her captivating writing and promotional marketing strategies, which have helped businesses achieve their targets. She has also held significant positions in various organizations, such as Content Director at Strategic Profits, Managing Editor at The Sovereign Society, and Editorial Intern at All Printing and Publishing. She has an excellent eye for detail, ensuring all content is of the highest quality and aligned with the company's goals.
Overall, Kat Von Rohr is an efficient and capable writer with extensive knowledge of marketing and copywriting. Her experience and professionalism have led her to work with some of the best organizations globally, where she has managed to provide unmatched solutions in marketing and promotions.
Claywords:
Info
This public profile is provided courtesy of Clay. All information found here is in the public domain.