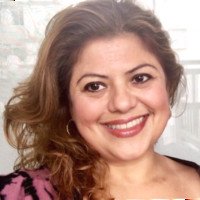 Karina Melendez
Sao Paulo, Sao Paulo, Brazil
Summary
Karina Melendez is a seasoned business development and sales leader with over 15 years of experience working across various industries such as finance, banking, payments, and technology. She has worked in both large companies and start-ups, building and managing new businesses with her proven track record in business development and sales.
Karina's professional experience spans across multiple countries, having worked in the United States, Brazil, and Europe. She is fluent in English, Portuguese, Spanish, and French. Karina has studied at prestigious institutions such as University of Pennsylvania - The Wharton School, Insper, BSP - Business School São Paulo, American University, Tulane University, and Universidade de São Paulo.
Karina has held various leadership positions, including Head Inside Sales Brazil at PayPal, Regional Sales Director LATAM at Instructure, Head of Sales at Vila Butantan, Associate Director at B3, Head of Sales and Product at Bradesco BBI, and Product Marketing Manager at SGAM, among others. She also has experience in fixed income and foreign exchange analysis and financial content management.
As an independent consultant, Karina provides valuable insights and solutions to businesses seeking to improve their sales and business development efforts. She has a talent for self-direction and team collaboration, always open to communication and new ideas. Karina has a passion for women's executive leadership, marketing, innovation management, and strategic marketing.
Info
This public profile is provided courtesy of Clay. All information found here is in the public domain.