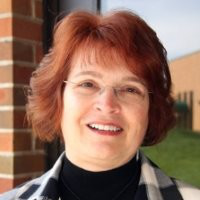 Karen Thompson
Minneapolis, Minnesota, United States
Summary
Karen Thompson is an enthusiastic and organized Executive Administrative Assistant with extensive experience in various industries. Her excellent coordination and administrative skills enable her to support senior-level management with minimal supervision. She is highly adaptable, with exceptional planning, prioritization, and decision-making abilities. She is a proactive problem-solver and customer-focused professional with a positive attitude. Karen has a flawless record of maintaining confidentiality at all times, making her a trusted team member.
Karen studied Travel Agent Certification at Gelco Travel Academy and Business at Normandale Community College. She has held various positions in different organizations, including being an Executive Assistant to Harvey Mackay at MackayMitchell Envelope Company, Executive Assistant in a Temp Position at Hawkins, Inc., Executive Administrative Assistant at GMAC ResCap, and Executive Administrative Assistant at BBDO Advertising, among others. Karen was also a Travel Manager/Executive Secretary at Martin/Williams Advertising, an Office Manager/Executive Assistant at Frontier Midwest Homes Corporation, and a Travel Agent at Ball Travel Service.
Info
This public profile is provided courtesy of Clay. All information found here is in the public domain.