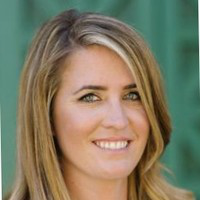 Jules Gsell
San Francisco, California, United States
Summary
Jules Gsell is an accomplished sales leader with extensive experience in software technology. She is currently the RVP of Sales and Head of Mid-market Sales at Databricks, a company that provides a Unified Analytics Platform designed to help businesses realize their AI/ML, big data, and analytics initiatives. Prior to this, Gsell served as the Interim Head of Global SDRs and Senior Director of Sales - Head of Mid-market Sales at Databricks. She also held various sales positions at Box and The Mercury News, demonstrating her versatility in different organizations. Gsell studied a Bachelor's Degree in Applied Science at California Polytechnic State University-San Luis Obispo.
Gsell's expertise lies in sales management, business development, and customer relations. She is highly skilled in leading teams towards achieving ambitious sales targets, creating go-to-market strategies, and building strong partnerships with clients and stakeholders. Her passion for technology, data, and innovation has driven her success in bringing value to businesses across industries. With her leadership and experience, Gsell continues to drive growth for Databricks and foster a customer-centric culture that makes the company a leader in its field.
Highlights
Jun 19 · Via Twitter
Nov 7 · Via Twitter
Info
This public profile is provided courtesy of Clay. All information found here is in the public domain.