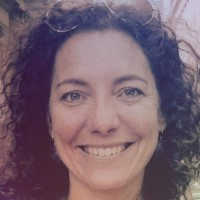 Joyous O'Neill
Manasquan, New Jersey, United States, United States
Summary
Joyous O'Neill is a well-rounded entrepreneur, consultant, and professional with over 25 years of experience in media relations, public relations, customer service, event organizing, and logistics talent. Her mastermind brainstorming techniques and fine-tuned listening skills add value to any team she works with. With a passion for global environmental awareness and organic gardening, she has dedicated herself to creating sustainable community gardens for the hungry and practicing sustainable landscaping for over 25 years.
Joyous's expertise in developing improved approaches and enhanced solutions to business challenges help organizations evolve and grow. She has strong problem-solving abilities and fosters a reputation as a key contributor through her time-management and communication skills. As a team player, she collaborates with peers, creating pathways to valuable insights. She has confidence in her ability to facilitate positive change and collective effort.
In addition to her impressive professional experience, Joyous is a healing massage therapist and a natural health expert. Her easy-going and open-minded personality bring a fun-loving, yet very precise and clear direction in regard to responsibilities and tasks. Through these qualities, she offers a unique style to the table that relates to several aspects of project development while supporting a strong foundation for success.
Info
This public profile is provided courtesy of Clay. All information found here is in the public domain.