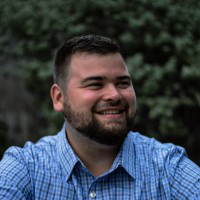 Josiah Gamroth
Houston, Texas, United States
Summary
Josiah Gamroth is an experienced marketer who currently works as a Mortgage Loan Originator at Lake State Mortgage in Houston, TX. After obtaining his Bachelor's Degree in Arts from Calvin College, he ventured into various roles that have contributed to his professional growth in the marketing industry. His passion for building and developing small businesses is manifested in his ability to wear different hats, including staffing, day-to-day operations, sales, and marketing.
Josiah is a hardworking and motivated individual who does not shy away from opportunities that challenge him to grow and achieve set goals. Having worked as a Marketing Coordinator, Freelance Admin Services provider, and Administer/ Forecasting and Planning professional, Josiah has acquired a wealth of experience and knowledge, making him a sought-after professional in the marketing and business sectors. Josiah is dedicated to partnering with other professionals to achieve success and growth in their businesses. He offers marketing training and educational discussions to help other professionals improve their processes and take their businesses to the next level.
Highlights
Mar 7 · Via Twitter
Jan 17 · Via Twitter
Info
This public profile is provided courtesy of Clay. All information found here is in the public domain.