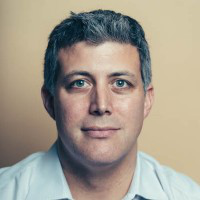 Josh Densen
New Orleans, Louisiana, United States
Summary
Josh Densen is a highly accomplished business leader with a rich background in education and management. He is an alumnus of the prestigious Washington University in St. Louis, where he studied BA in Religious Studies & American Culture Studies, followed by an MBA in Finance & Entrepreneurial Management from the highly respected Wharton School.
Densen has held several top positions in the education sector, including Founder & School Leader at Bricolage Academy and Managing Director, New Orleans, at The Achievement Network. He is the current CEO, North America, at High Resolves, where he oversees the organization's operations across the continent.
Densen is an experienced teacher, having served as a 5th Grade Team Leader & Math Teacher at Kipp Star College Preparatory Charter and Teach For America Corps Member at Oakland Unified School District. He is also a published author and speaker on topics related to education, leadership, and social change.
Throughout his career, Densen has demonstrated his commitment to education, equality, and social impact. His remarkable achievements and expertise in education and management make him a sought-after professional in his field, admired and respected by peers and students alike.
Info
This public profile is provided courtesy of Clay. All information found here is in the public domain.