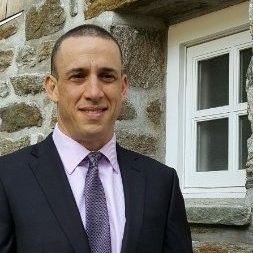 Joseph Wein
New York, New York, United States
Summary
Meet Joseph Wein, an experienced Chief Development Officer at Howard Wein Hospitality and a former Founder at Ruddr Technology Pre-Launch. Joseph obtained his Bachelor of Arts in Sociology from the prestigious University of Denver, which sharpened his analytical skills and critical thinking. Over the years, Joseph has worked with different companies, providing valuable consultancy and expert advice.
In one of his exciting roles, Joseph worked as a Consultant at Spartan Race, Inc. He helped the company in its plans of expanding the world's best obstacle course race, supporting athletes and inspiring people. Additionally, Joseph was the Founder of Jr Partners Gmbh, where he led the company in delivering excellent business solutions to clients.
Throughout his career, Joseph has demonstrated a remarkable ability to develop innovative and practical strategies to improve businesses' performance. With his wide range of experience and skills, he is a valuable asset to any organization he works with. Joseph has worked tirelessly to build an impressive professional network, which has helped him create valuable connections across different sectors, including the hospitality industry.
Info
This public profile is provided courtesy of Clay. All information found here is in the public domain.