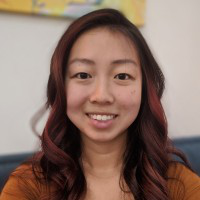 Jolyn Yao
Greater Seattle Area, United States
Summary
Jolyn Yao is a seasoned professional with a strong tech background, having worked extensively at Google in various roles, including Product Manager, Product Operations Manager, Technical Product Expert, and Platform Solutions Consultant. She studied Economics at the University of Chicago and began her career as a Student Tech Intern at the Di Rienzo Lab. She also has experience in finance and operations, having worked as an Operations Intern at the University of Chicago's Office of Investments and a Finance Intern at Nissan North America.
Throughout her professional journey, she has shown a flair for handling complex projects and possesses excellent analytical skills. Currently based in the United States, she has an impressive track record of delivering results by leveraging emerging technologies. Her strengths lie in developing and executing innovative product strategies and building positive relationships with clients and stakeholders.
Info
This public profile is provided courtesy of Clay. All information found here is in the public domain.