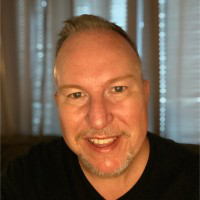 John Uetz
Los Angeles Metropolitan Area, United States
Summary
John Uetz is an accomplished and flexible professional with a strong track record of driving software innovation across enterprise and marketplace platforms. With an educational background in Chemical Engineering and Engineering from The University of Texas at Austin, Uetz has extensive experience in developing, deploying, and evaluating software systems aimed at improving quality and efficiency.
Uetz's expertise in identifying market trends and business needs has allowed him to successfully develop and maintain product roadmaps throughout the entire product lifecycle, partnering with design and engineering to deliver intuitive and impactful hardware and software solutions. His impeccable communication abilities have brought success when interacting with management, executives, customers, and cross-functional teams.
Before working as Senior Product Manager at Laserfiche, Uetz held lead product management roles at Ticketmaster and Vendini, and previously worked as a Senior Software Engineer at Flickerbox, Inc. He also has extensive experience in the biotechnology industry, having held positions at Leica Microsystems and Advanced Micro Devices.
Overall, John Uetz is an analytical, highly adaptable professional with advanced expertise identifying market trends and business needs, developing, deploying, and evaluating successful product roadmaps, and bringing impactful solutions to the business.
Info
This public profile is provided courtesy of Clay. All information found here is in the public domain.