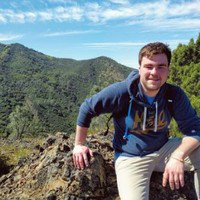 John Furrow
San Francisco, California, United States
Summary
John Furrow, a San Francisco-based front-end engineer, has an impressive background in developing beautiful user interfaces. Furrow studied General Studies and Graphic Design at Mattawan High School and Kalamazoo Valley Community College. It's notable that John began his career as a graphic designer before transitioning to software engineering.
Furrow has worked with premium companies in the industry, including Discord, Mapbox, Mesosphere, Maestro, S2 Games, and 'corePHP', LLC. He has in-depth knowledge and experience in frontend engineering, user interface design, and web development.
As a Senior Frontend Engineer at Discord, Furrow's expertise is helping to build a better customer experience with intuitive and accessible user interfaces. Before that, he also played a crucial role in his former roles, assisting with the design and frontend engineering of influential products and companies, like Mapbox and S2 Games.
In conclusion, John Furrow is an excellent front-end engineer or developer, with a comprehensive background in graphic design, user interface design, and web development.
Info
This public profile is provided courtesy of Clay. All information found here is in the public domain.