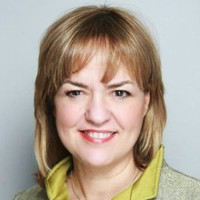 Johane Desjardins
Toronto, Ontario, Canada
Summary
Johane Desjardins is a seasoned marketing professional with a passion for exceeding expectations. With a background in Creative Arts from Vanier College CEGEP, Desjardins went on to pursue Marketing Management at The University of Western Ontario - Richard Ivey School of Business.
Over the years, Desjardins has gained an impressive array of experience in the marketing industry. This includes being the former President of Incentive Marketing Association - Canada, Director of Marketing at Thomas Cook / Marlin Travel, Director Marketing & Cruise Program at Holiday House, and Product Manager - Florida & Cruise Program at Thomson Vacations Canada Ltd.
Desjardins is currently CEO of VIBE SMG INC., where she applies a customer-centric approach to help clients exceed their business objectives. She is motivated by anticipating needs, paying close attention to detail and taking on extra work if it means delivering a better product or service.
In summary, Johane Desjardins is a highly experienced marketing professional with excellent leadership and customer service skills who is dedicated to achieving exceptional results for her clients.
---
Info
This public profile is provided courtesy of Clay. All information found here is in the public domain.