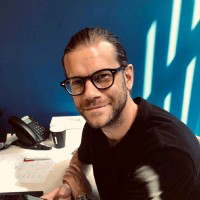 Joakim Nilsson
Paris, Île-de-France, France, France
Summary
Joakim Nilsson is a seasoned professional with over 15 years of experience in sales, marketing, product, and customer service. He has established and grown a highly talented Solutions Consulting team for EMEA at a Saas business, contributing to over 40% of the growth MRR. With a successful track record of running his own company for more than five years, Joakim has worked with leading brands such as Moët Hennessy, Pernod Ricard, and Dassault Systèmes. As a small seed investor, he has four successful portfolio exits under his belt.
Joakim also has a presence in the sports world, with a remarkable achievement of winning three French League 1 Championships in Floorball. Additionally, he has proficiency in three languages - Swedish, English, and French.
His education background includes studying mathematics and computer science at Östrabogymnasiet Uddevalla and some courses in marketing and management at the University West.
Some of the roles he has taken up over the years include VP Solutions Consulting EMEA at Brandwatch, Private Investor, Board Member at Cercle Suédois / Svenska Klubben i Paris, Consultant at Pernod Ricard, Branding & Communication Consultant at HATT et SÖNER Champagne, Social Media Strategy Consultant at KRUG Champagne/LVMH, Partner, IGB Social Monitor at iGaming Business, Social Media Strategy Consultant at Dassault Systèmes, Founder & Managing Director at SCRM Cloud, Product Manager Consultant at UIB, Global Head of Social Media at Betclic Group, and more.
Highlights
May 3 · Via Twitter
May 3 · Via Twitter
RT @BarackObama: Well said, Jimmy. That's exactly why we fought so hard for the ACA, and why we need to protect it for kids like Billy. And…
Info
This public profile is provided courtesy of Clay. All information found here is in the public domain.