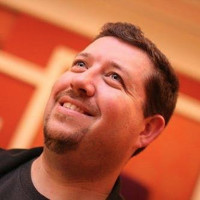 Jim Kukral
Greater Cleveland, United States
Summary
Jim Kukral is a 50-year-old author, keynote speaker, and marketing entrepreneur with 25 years of experience in the industry. He studied Public Relations/Marketing at The University of Akron and has authored ten books, including Attention! This Book Will Make You Money. Besides that, he has founded several businesses, including Author Marketing Club and JFK Services, LLC, and was a former CEO at JFK Services, LLC and Director of Emarketing/Brand Manager at KowaBunga! Technologies. He is also a former Professor of Internet Marketing at the University of San Francisco and a former Affiliate Summit Ambassador at Affiliate Summit.
In 2020, Jim underwent a near-death experience after he was diagnosed with colon cancer. This event led him to throw away his marketing career and write a one-man show called "Once Upon a Pandemic" that inspires and changes people's lives. The show is designed to help humans control their emotions in an increasingly complex and polarized world. His message is that people need to learn to navigate safely through technology and social media to live a purposeful, impactful existence.
Overall, Jim is an accomplished author, speaker, and entrepreneur who has a wealth of experience in marketing and business. His near-death experience changed his perspective and priorities, leading him to focus on speaking and writing to inspire people to live a better life.
Info
This public profile is provided courtesy of Clay. All information found here is in the public domain.