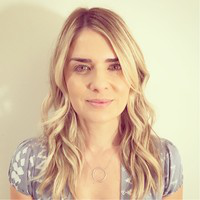 Jessica Franks
Los Angeles, California, United States
Summary
Jessica Franks is a media executive with over 15 years of experience in the film, television, and digital media industries, with a successful track record of driving prestigious projects from inception to completion. She has established valuable relationships throughout her career, stemming from her work on multiple Academy and Emmy Award-winning productions, which she leverages to create partnerships and cultivate ideas. Jessica is skilled in working both independently and cross-functionally with top-tier talent and industry stakeholders to achieve creative visions while simultaneously meeting business objectives.
Jessica began her educational journey studying Bachelor of Arts in Communications at Villanova University. She has held multiple significant positions throughout her career, including Development Executive at Warner Bros. for Tom Welling Productions, Development Executive at NBCUniversal for Marci Klein, and Assistant Director at major motion picture studios. Her extensive experience in the entertainment industry enables her to navigate complex projects with ease, delivering innovative content that meet the needs of both creatives and businesses.
Info
This public profile is provided courtesy of Clay. All information found here is in the public domain.