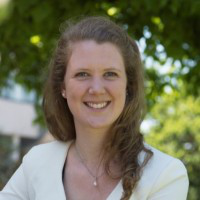 Jessica Coffey
Melbourne, Victoria, Australia
Summary
Jessica Coffey is a highly skilled and experienced leader in the higher education industry, with a strong background in event management, stakeholder relationships, industry engagement, corporate communication, project management, team leadership, and strategic planning. She has excelled in dynamic and fast-paced environments, bringing innovation and adaptability to diverse projects and working groups across the tertiary sector both domestically and internationally.
Jessica studied for a Bachelor of Business in Events Management at Victoria University, where she achieved a distinction average. Afterward, she built an extensive professional portfolio, holding marketing and event coordination roles at Deakin University in Australia, a marketing and events advisory position at RMIT University Vietnam, and international secondment roles as a career and alumni advisor at SRH Hochschule Heidelberg and Aarhus University.
In her most recent role, as Community Engagement at Shelford Girls' Grammar, Jessica has continued to utilize her professional skillset. Jessica's background and adaptability make her a valuable asset to any organization seeking to foster relationships and engage stakeholders proactively.
Info
This public profile is provided courtesy of Clay. All information found here is in the public domain.