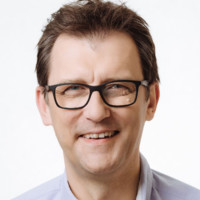 Jerzy Foryciarz
Summary
Jerzy Foryciarz is a highly accomplished and knowledgeable professional with a diverse background in product management, nuclear physics, computer technologies, and operations management. He completed his Ph.D. in Nuclear Physics from the Institute of Nuclear Physics in Krakow, Poland, and his MBA in Product Strategy, Marketing, and Operations from The University of Chicago - Booth School of Business. He also holds an M.Sc. in Computer Technologies in Nuclear Physics from Jagiellonian University.
Jerzy has worked for several esteemed organizations during his career. He currently holds the position of Senior Product Manager at Google Kubernetes Engine at Google, where he is responsible for delivering Google's cutting-edge Kubernetes Engine technology to the global market. Previously, he served as the Senior Product Manager at Google Cloud Platform and Google Now and the Product Manager at Google TV. Before joining Google, he held various operational roles at Motorola, where he served as the Director of Operations, CDMA & LTE Engineering, Senior Operations Manager, Operations Manager, and Program Manager.
Overall, Jerzy's extensive background in various areas, including nuclear physics, computer technology, operations management, and product management, makes him a highly experienced and knowledgeable professional. His experience in leadership positions, especially in product management, makes him an asset to any organization he works for.
Info
This public profile is provided courtesy of Clay. All information found here is in the public domain.