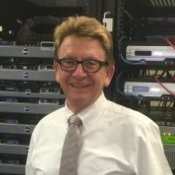 Jeremy Fox
Greater Sydney Area, Australia
Summary
Jeremy Fox is an experienced and accomplished executive with a knack for technology and building strong organizations. He is currently serving as the Chief Technology Officer at Brickworks Building Products, a leading Australian manufacturer of quality building products. Prior to that, he was the CEO of Cygnus Satellite Pty Ltd, where he led the delivery of remote area communications solutions for organizations and government agencies.
Before that, Jeremy held various leadership positions, including VP Asia Pacific, Easylink, where he oversaw the business expansion for this global communications firm; Sales Director Asia Pacific at Captaris, responsible for delivering innovative information and communication solutions, and MD at Bell South.
Throughout his career, Jeremy has built a reputation for his professional expertise and passion for technology and innovation. He is committed to improving the lives of children with special needs and their families and has supported the charity, Variety, through his participation in the 2014 NT Variety Bash.
Info
This public profile is provided courtesy of Clay. All information found here is in the public domain.