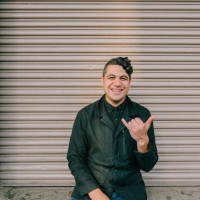 Jeffrey Wright
San Francisco, California, United States
Summary
Jeffrey Wright is a skilled and experienced music industry professional with a background in Recording Arts Technology/Technician and General Education and an Associate's Degree in Commercial Music: Recording. He studied at Solano Community College and American River College to hone his expertise and knowledge.
Wright is a Founding Partner at The After Hours Group, where he leverages his extensive experience and passion for music to create professional and high-quality productions. He has also held the role of Operations Manager at The Pearl SF.
With his education and experience, Jeffrey Wright possesses a unique set of skills and knowledge in the music industry. He has a passion for recording and producing music, helping artists to achieve their musical vision.
Info
This public profile is provided courtesy of Clay. All information found here is in the public domain.