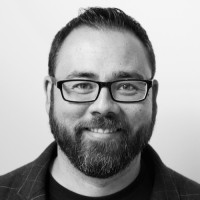 Jeff Silzer
Seattle, Washington, United States
Summary
Jeff Silzer, a highly accomplished software engineer, has a Bachelor of Science (BS) in Computer Science from Biola University. Jeff has held several leadership positions including Director, Application Services, Manager, Technical Services, and Analyst, Computer Systems at Biola University. He has also worked as a Senior and Lead Software Engineer at Stitch Fix. In his current role as Principal Software Engineer at Stitch Fix, Jeff is responsible for designing and implementing advanced software applications. He is widely recognized as an expert in his field and has extensive knowledge and experience in computer science.
Jeff is an avid reader and enjoys keeping up with the latest technological advancements. He is also passionate about environmental conservation and advocates for sustainable practices in his personal life as well as his work. Jeff is a team player, a critical thinker, and is committed to delivering exceptional results.
Info
This public profile is provided courtesy of Clay. All information found here is in the public domain.