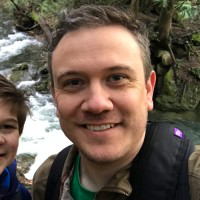 Jason Klug
Bellingham, Washington, United States
Summary
Jason Klug is a senior full-stack engineer with a diverse background that includes leading distributed engineering teams and influencing product design. Klug's career began studying English at the University of Wisconsin-Madison, and he later applied his communication skills to design and production work. Since 2012, Klug has extended his skill set to purpose-built web-based software, working with collaborative teams to build useful tools for challenging work.
His experience includes roles such as engineering project manager and senior software developer at Ben Kinney Companies and full-stack engineer at Hearken, Inc, where he currently works. His career also includes marketing and communications experience, including as founder of The Image Distillery. Klug brings a strong understanding of technology, communication, and decision-making to the table, with a focus on using cross-disciplinary learning, experimentation, and iteration to drive successful outcomes for his clients and teams.
Highlights
Oct 21 · Via Twitter
RT @shanselman: If the GOP was really the party of business, give everyone healthcare, and we will start small businesses tomorrow.
I c…
Oct 20 · Via Twitter
RT @adhdjesse: Lazy = I don't want to do the thing.
ADHD = I desperately WANT to do the thing, but I just can't seem to START doing the th…
Info
This public profile is provided courtesy of Clay. All information found here is in the public domain.