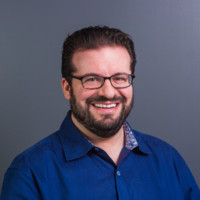 Jarrett Goetz
Boston, Massachusetts, United States
Summary
Jarrett Goetz is a seasoned business leader with over 20 years of experience in building and scaling technology, product, strategy, and operations organizations for startups and growth companies. He is passionate about creating measurable value, delivering the ultimate user experience, and doing whatever it takes to get the job done. Jarrett's expertise covers a range of areas, including scaling, automation, and sustainability. His focus is on building experiences, not things, and he is an aspiring minimalist. He holds an MBA from the Massachusetts Institute of Technology (MIT) and a Master's degree in public administration from the John F. Kennedy School of Government (KSG/HKS) at Harvard University.
Jarrett currently serves as the Chief Product Officer at C-4 Analytics, LLC, where he plays a key role in creating and implementing strategies to grow the business. Previously, he served as Vice President of Product & Strategy at OpenMobile and COO/CTO at Four Elements Media. He was also the interim COO at WeGov, Vice President of Operations at Vitality, Co-founder and VP at TownConnect, and Co-Founder and Advisor at SoukTel Mobile.
With his vast experience in leadership roles and his focus on innovation and user experience, Jarrett Goetz is a valuable asset to any organization looking for someone to help scale and grow their business.
Info
This public profile is provided courtesy of Clay. All information found here is in the public domain.