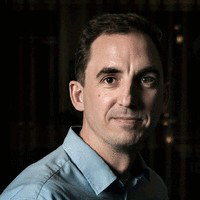 Janus Boye
Greater Aarhus Area, Denmark
Summary
Janus Boye is a seasoned business leader and innovator who has been enabling aspirational leaders to grow, connect, create, and share for years. With an extensive background in building a people business, Janus has gained valuable experience working with business leaders and innovators, which he shares through a friendly, down-to-earth coaching style. After studying at Aabenraa Business College, Mepham High School, and Rugkobbelskolen, Janus worked with several organizations, including CMS Watch, SealedMedia, divine, Open Market, and Proxicom. Currently, he hosts, leads, and coaches at Boye & Company and shares his insights with a wider audience on www.janusboye.com.
Highlights
Apr 25 · Via Twitter
Apr 18 · Via Twitter
RT @NielsRysz: Min datter på fem ser Busters verden og griner højlydt. Og vi hører Nannas flotte sang i bilen om morgenen. Tak, @DRkoncern,…
Info
This public profile is provided courtesy of Clay. All information found here is in the public domain.