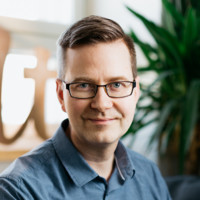 Janne Koivunen
Helsinki, Uusimaa, Finland
Summary
Janne Koivunen is a highly accomplished mathematician and computer scientist with an extensive background in analytics and business intelligence at leading companies, including Rovio Entertainment and Wolt. With a Master of Arts in Mathematics, majoring in computer science and statistics, Janne brings a wealth of technical expertise to bear on his professional endeavors. Throughout his career in analytics, he has gained experience as a senior consultant, lead data analyst, and head of analytics at various organizations. Currently holding the position of VP of Analytics at Wolt, he plays a crucial role in the organization's strategy implementation, data-based decision-making, and driving innovation.
Janne's extensive experience in analytics, business intelligence, data-driven decision-making, and management of analytical teams is underpinned by his technical expertise in mathematics, computer science, and algorithms. He has utilized his skills to develop machine learning algorithms for a variety of applications, including recommendation engines, fraud detection, and targeted advertising. Janne is driven by innovation and thrives in a dynamic and challenging work environment, which has spurred him to make significant contributions to the advancement of the analytics industry.
Info
This public profile is provided courtesy of Clay. All information found here is in the public domain.