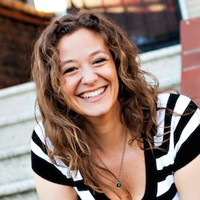 Janna Maron
Sacramento, California Area, United States
Summary
Janna Maron is an accomplished professional with a diverse background in writing, editing, and publishing. She holds a Bachelor of Arts in English and a Master of Arts in Creative Writing from Pensacola Christian College and California State University-Sacramento, respectively. She has served as Book Editor and Coach at More To The Story and in editorial roles with Under The Gum Tree, Spi Media, and Winning Edits. Janna has also pursued entrepreneurial endeavors as a Co-Founder and Creative Director of Thinkhouse Collective and Co-Founder of The Urban Hive. She has taught at Los Rios Community College District as an Assistant Professor and worked as a Staff Writer and Photographer at Life Newspapers and Managing Editor at Style Media Group. Her expertise spans journalism, creative writing, and content development. Janna's career encompasses writing and editing, independent publishing, coaching, leadership, and education.
Highlights
Jan 28 · Via Sacramento Business Journal
Jan 28 · Via Sacramento Bee
Info
This public profile is provided courtesy of Clay. All information found here is in the public domain.