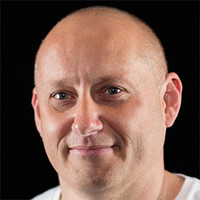 James Godwin
City of Cape Town, Western Cape, South Africa, South Africa
Summary
James Godwin is an accomplished Mechanical Engineer turned UX Designer with a passion for creating innovative experiences. His diverse career path includes senior positions at several tech companies and co-founding multiple successful startups. Godwin's educational background includes a degree in Mechanical Engineering from Cape Peninsula University of Technology, graphic design training at Ruth Prowse Art School, and C programming studies at Damelin.
His work history includes serving as Senior UX Designer at IIIMPACT, Inc., where he specializes in designing and strategizing for companies within the e-commerce industry. Godwin also served as Remote UX Specialist and CTO at SwiftVee, where he managed the development of their website. Another of his successful ventures includes Just Being, a startup that he founded.
Godwin's expertise lies in UX design, engineering, and entrepreneurial pursuits. He honed his skills in these areas during stints as CTO at JUMO.WORLD, Head of Engineering at Let's Sell Lobster, and CTO (co-founder) at IMBO, among other high-profile roles.
Overall, James Godwin's extensive professional background and educational experience make him a valuable asset to any company looking for a well-rounded UX Designer with a background in engineering and entrepreneurship.
Highlights
Aug 24 · Via Anchorage Daily News
Aug 22 · Via The Seattle Times
Info
This public profile is provided courtesy of Clay. All information found here is in the public domain.