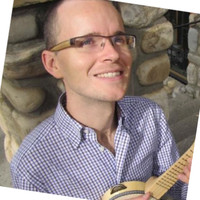 James Bailey
Calgary, Canada Area, Canada
Summary
Meet James Bailey, a skilled Project Management Consultant specializing in Corporate Project Management at The City of Calgary. James is passionate about delivering outstanding advisory services to clients and helping professionals achieve project management excellence. With extensive experience in communications, music, and technology, James has a unique and diverse background that has equipped him with a wide range of skills.
He began his academic journey at Selkirk College, where he studied Diploma in Contemporary Music & Technology. His passion for music led him to continue his education at Capilano University, where he studied Jazz Music Performance. After that, he pursued his Bachelor of Arts in Communications Studies, with distinction, at The University of Calgary.
James has worked at The City of Calgary in various capacities throughout his career. He began his journey at the organization as a Communications Assistant and worked his way up to Communication Advisor. He has also served as a Communication Specialist and currently works as a Project Management Consultant at the organization.
In addition to his work at The City of Calgary, James has also held various positions at Mount Royal University Conservatory, KLM Stage & Musician Services, and Blue Water Studios as a Marketing & Communications Consultant, Instructor, Communications Associate, and DAT Engineer, respectively.
With his varied background, James brings a wealth of experience to everything he does. He is a skilled professional dedicated to delivering exceptional outcomes for his clients, no matter the task at hand.
Info
This public profile is provided courtesy of Clay. All information found here is in the public domain.