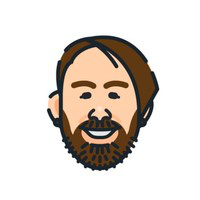 Jacob Wasserman
San Francisco, California, United States
Summary
Jacob Wasserman is a Solutions Architect with a background in music engineering. He holds a Bachelor's degree from the University of Miami in Music Engineering Technology. Prior to joining Blend, where he currently works, Jacob gained experience in client support and customer experience at Hammer & Chisel (Discord). He also worked as a Technology & Pro Audio Sales Associate at Sam Ash Music, where he applied his technical skills to sell and advise on audio equipment. Additionally, Jacob served as Vice President for Special Interesting Housing dormitory at the University of Miami Office of Academic Enhancement, as well as being a Live Sound Engineer at the school's Recording Services. Conveniently, Jacob has also worked as a Bunk Counselor at Camp Lindenmere!
Jacob is a multi-talented individual with experience in audio engineering, customer experience, and sales. His current role as a Solutions Architect at Blend requires him to be a technical advisor to clients, suggest best solutions for their needs, and ensure that Blend's product is implemented successfully. Jacob brings his technical knowledge, attention to detail, excellent communication skills, and creativity to his projects. He is passionate about music, technology, and customer experience.
Info
This public profile is provided courtesy of Clay. All information found here is in the public domain.