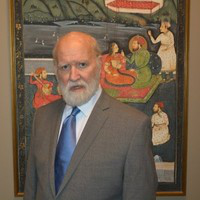 Jack Rollins
Bloomington, Indiana, United States
Summary
Jack Rollins is a distinguished international business leader, consultant, author, and professor emeritus who has an impressive track record of successfully managing high-impact B2B relationships, especially between Fortune 500 companies and medium to small companies. Jack's critical thinking, planning, public speaking, and problem-solving abilities are exceptional, and he has excellent research and writing skills, which enable him to produce high-quality reports and documentation within tight budgets and deadlines.
Jack Rollins' career spans more than three decades, during which he has held numerous high-profile positions, including being an executive consultant, speechwriter, and consultant to UNESCO. He is also a registered expert witness in federal district courts, specializing in intellectual property matters, copyrights, trademarks, home video, licensing and distribution agreements, asylum, and start-up companies, especially in Africa.
Jack's academic credentials include a Bachelor's degree in English Language and Literature/Letters from the University of Michigan, a Master's degree in Comparative Literature and African Languages, and a Ph.D. in Comparative Literature, Swahili, Arabic and French influences on the formation of literary genre from Indiana University Bloomington.
Jack is multilingual, fluent in English, French, Swahili, and Arabic, which gives him a significant advantage in negotiating complex international contracts and interacting with diverse cultural markets.
Info
This public profile is provided courtesy of Clay. All information found here is in the public domain.