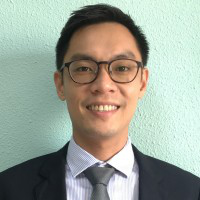 Ivan Lau
Summary
Ivan Lau is a seasoned and accomplished professional with a broad range of experience encompassing marketing, logistics, human resources, and education. After earning his BBA with Honors from the National University of Singapore, Ivan has gone on to build an impressive career that includes senior executive roles at Duck Learning and Euroswift Retail Creations. Ivan has also held management positions with major organizations such as SPRING Singapore and iHub Solutions, where he honed his logistics and industry development expertise.
Outside of his corporate experience, Ivan co-founded BagoSphere PH Inc., a Philippines-based education startup that empowers youth to develop the skills and knowledge required to succeed in today's workforce. Ivan's commitment to education is evident in his current position at Duck Learning, where he serves as a senior education executive, helping organizations implement educational technology solutions.
Throughout his career, Ivan's leadership skills and broad range of expertise have earned him a reputation as a strategic thinker and problem solver. He is adept at working collaboratively with cross-functional teams to drive results and has a proven track record of managing successful projects.
Info
This public profile is provided courtesy of Clay. All information found here is in the public domain.