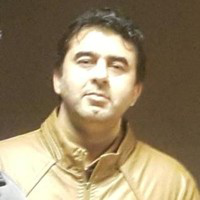 Iqtadar Raja
Pakistan, Pakistan
Summary
Iqtadar Raja is a highly experienced and accomplished business management professional with over 17 years of experience in various roles, including marketing, sales, and strategy. With a background in applied science from RMIT University, he has held leadership positions in emerging markets, including Pakistan and Australia.
Throughout his career, Iqtadar has developed a broad range of skills, working on new product launches, trade marketing, business support, sales analysis and planning, and brand management. He has a successful history of delivering growth and revenue in fast-paced industries such as telecom, building, managing, and leading cross-functional teams in different environments. His expertise in channel development, business and project management leads to growth, inspiring teams to excel.
Iqtadar's notable professional experience includes his role as the Regional Manager—Innovation and Financial at Habib Bank Limited, where he manages business planning, budgeting, and strategy development. He was also formerly the Regional Sales Head at Ufone and the Head of Business Support—North at Jazz (previously known as Mobilink), where he was responsible for indirect sales, targets and reward establishment, sales channel management, marketing operations, and brand management.
In addition, Iqtadar is an entrepreneur, having founded his own company, IQ Perfume. He is a skilled communicator with a talent for customer relations and a focus on mobile financial services, commercial strategy on customer acquisition, and commercial KPI establishment and monitoring.
Highlights
Today · Via Twitter
RT @PLedjen: Melbourne #earthquake felt all across the CBD, everyone wide awake! https://t.co/syBrtlX5Vt
Today · Via Twitter
Info
This public profile is provided courtesy of Clay. All information found here is in the public domain.