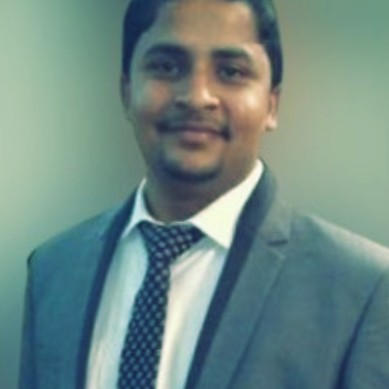 Hrishi Gupta
Uttar Pradesh, India
Summary
Hrishi Gupta is an experienced business development and open-source technologies consultant with over seven years of experience in the IT services industry. He is highly skilled in account management, business generation, and client coordination. He has a remarkable ability to meet sales targets, and he is competent in team management. Hrishi is an expert in operating various aspects of a company and interacting with clients, proposing solutions, and completing commercial agreements. He has worked with several companies and has gained experience in web and mobile services such as E-commerce, Health Application, and CRM.
Hrishi has a Master of Business Administration (M.B.A.) degree in Marketing & Human Resource from N.I.E.T and a Bachelor's degree in Business Administration and Management from Invertis Institute of Management studies. In the past, he has worked for organizations such as Flexsin, RV Solutions Pvt. Ltd., Route2shop.com & Global Outfiters Pvt Ltd., Webindia Master and Primary Modules.com.
Hrishi is a passionate business development professional who understands his clients' requirements and presents the best solution to them. He follows the 3P model of business development: Planning, Product, and Presentation. His key strengths include project management, sales and marketing strategy, business analysis, industry research, and competitor analysis. Hrishi pays close attention to detail, and his engagements make him an expert in his field.
You can contact Hrishi at hrishi012@gmail.com, on Skype hrishigupta, or via mobile at +91-8802455261.
Info
This public profile is provided courtesy of Clay. All information found here is in the public domain.