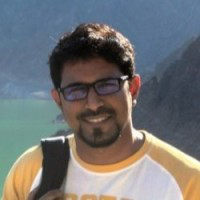 Hishamuddin Wasif
Summary
Hishamuddin Wasif is a highly experienced Procurement Manager with a strong background in purchasing IT and AV equipment both locally and globally. With nearly three years of experience in this field, Hishamuddin has also developed strong logistics knowledge making him an asset to any organization. Prior to his procurement experience, Hishamuddin spent over nine years working in IT sales, with five of those years spent in the UAE where he gained valuable knowledge of the local market.
Hishamuddin's educational background includes studying for an MBA in Marketing and Systems at Osmania University and attending the Oxford Grammar School.
Throughout his career, Hishamuddin has worked with various organizations in the UAE and elsewhere. He has held positions such as Account Manager at Seven Seas Computers, Procurement Manager at Geeks.ae and Pixel Projects AV, and Client Manager at GBM and Locuz Enterprise Solution Ltd. Additionally, he worked as an IT Support Specialist at Spec Computers and Communications and as a Relationship Manager at IndiaBulls Securities Ltd.
In summary, Hishamuddin Wasif is a highly skilled professional with a wealth of experience in procurement and IT sales. His expertise makes him an asset to any organization looking to source IT and AV equipment and succeed in the UAE market.
Info
This public profile is provided courtesy of Clay. All information found here is in the public domain.