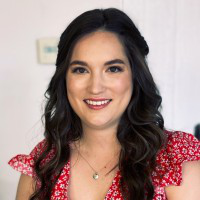 Hayley Atwater
Los Angeles, California, United States, United States
Summary
Hayley Atwater is a skilled Data Analyst with a passion for visualization and A/B testing. With a degree in Business Administration and Marketing from the University of Richmond, she also studied at the Copenhagen Business School, giving her a broad perspective on data-driven decision-making. Hayley has a wealth of experience, including Senior Data Analyst roles at Maisonette and Tillster, Inc., where she previously served as Manager, Analytics and Senior Digital Analyst. She has also worked in Marketing Operations, Business Development, and Data Science Analyst capacity at connectivity, CEB, and Internet Brands.
With an unwavering belief that data-driven culture is vital for the success of any organization, Hayley seeks to make data accessible to everyone, encouraging all team members to make data-driven decisions daily. Her insatiable curiosity and dedication to lifelong learning inspire her to keep updated on the latest tools and analytical techniques while working with the best professionals worldwide. Hayley is looking for opportunities to work with smart and passionate individuals, where she can contribute her expertise, learn, and make a positive impact.
Info
This public profile is provided courtesy of Clay. All information found here is in the public domain.