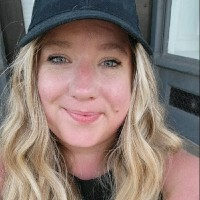 Hannah Word
Strategic Customer Success Manager at Wix.com
Denver, Colorado, United States
Is this your profile? Claim it now
This public profile is provided courtesy of Clay. All information found here is in the public domain.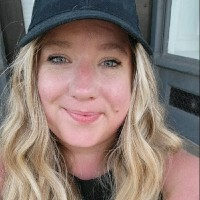 Hannah Word
Strategic Customer Success Manager at Wix.com
Denver, Colorado, United States
Summary
Hannah Word is a highly-driven and customer-centric Senior National Account Manager with extensive experience in developing and managing key accounts, building custom SaaS solutions, and driving customer retention. With a Bachelor of Science degree in Economics and Business Minor from Virginia Commonwealth University, Hannah has an impressive track record of achieving sales targets, exceeding customer expectations, and cultivating long-lasting relationships with internal and external stakeholders.
Having worked with innovative and leading-edge brands such as Wix.com, TILT Holdings, Alchemer, and Aspen Systems Inc, and with her most recent role at Sprout CRM, Hannah is capable of delivering over and above when it comes to customer success strategies and cross-functional collaboration. As a result of her strong work ethic, drive, and determination to achieve her goals, Hannah has been recognized, promoted, and entrusted with unmatched levels of responsibility on each of her teams.
In her role at Sprout CRM, Hannah was tasked with managing and developing the company's key accounts, where she was the first account manager to be onboarded. Her ability to differentiate Sprout's CRM solutions from an increasing group of competitors enabled her to achieve 97% account retention, build influential industry relationships, and drive high ROI for clients. Additionally, Hannah's skills in nurturing key account relationships, building compelling use cases, and serving as a dedicated post-sale resource helped her to optimize the customer journey and experience, drive product and account expansions, and bolster account revenue and profitability.
Overall, Hannah Word is an exceptional professional who is committed to delivering unrivaled customer retention and optimized account management strategies for her clients. Her expertise in customer success management, SaaS solutions, and cross-functional collaboration makes her a valuable asset to any organization seeking to elevate its customer experience.
This public profile is provided courtesy of Clay. All information found here is in the public domain.