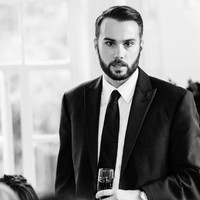 Gregory Rizzo
San Francisco, California, United States
Summary
Gregory Rizzo is an experienced Business Operations Associate with a handful of impressive accomplishments in his career. He attended Palo Alto Preparatory for his High School diploma and later earned a Bachelor of Arts in Communication and Media Studies from the University of Colorado Colorado Springs. His work experience spans several industries, from technical positions such as Radar Test Technician at Mirage Systems to customer-facing roles like Manager of Operations and Support at UpOut. He is best known for his work as a Customer Service Specialist and now as a Business Operations Associate at the popular communication platform, Discord.
Throughout his career, Greg has proven to be a knowledgeable and reliable professional in his field. He has showcased an analytical and detail-oriented approach to work, as well as excellent problem-solving skills. He has significant experience in customer support, inside sales, and operations, all of which have contributed to his competency as a Business Operations Associate. The skills he developed through experience and education reflect his keen interest in communication and media studies, further distinguishing him as a specialist and an authority in the industry.
Info
This public profile is provided courtesy of Clay. All information found here is in the public domain.