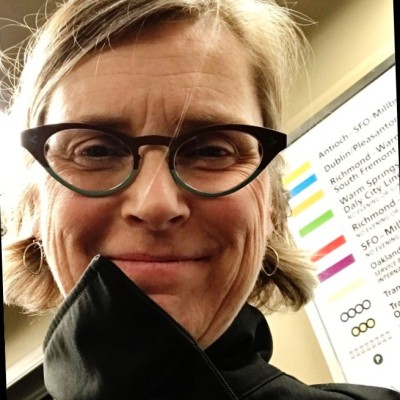 Gillian Gillett
San Francisco, California, United States
Summary
Gillian Gillett, a seasoned transportation expert, has dedicated her career to fixing outdated business processes and improving public transit. Gillett studied pre-medicine/pre-medical studies at Columbia University before earning her Bachelor's degree in Philosophy and History of Mathematics & Science at St. John's College. Her impressive resume includes serving as the Transportation Coordinator for the City & County of San Francisco's Department of Public Works, Bureau of Street Use & Mapping, and Director of Transportation Policy for the Office of the Mayor. Additionally, she co-founded Graffio, Inc. and Closedloop Solutions, Inc. and chaired both the Caltrain Joint Powers Board of Directors and Transportation Policy Board at SPUR. Currently, Gillett is the Program Manager for California Integrated Mobility at Caltrans and has served on the Steering Committee for the California Integrated Travel Project.
Highlights
Mar 30 · Via Twitter
Mar 9 · Via Twitter
Info
This public profile is provided courtesy of Clay. All information found here is in the public domain.