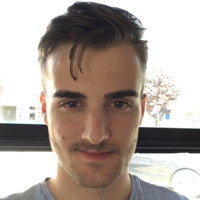 Georgian Tanase
London, England, United Kingdom
Summary
Georgian Tanase is a multi-talented creative engineer with a passion for acting and a strong desire to spread enthusiasm in society. After completing his Computer Science degree from the Computer Science Faculty at Politehnica Bucharest, Georgian began his career as a .NET Developer at Equilobe Software before moving on to become a Software Engineer at Spektrix, where he honed his skills in software development. Currently, he works as a Software Engineer at JustGiving, where he continues to innovate and develop software solutions.
Aside from his professional work, Georgian is also a talented actor who can bring a new level of excitement to any performance. He believes that creativity and enthusiasm are important in bringing positivity to a bleak society.
Georgian's background in computer science and software engineering has provided him with the technical skills necessary to create innovative software solutions, while his passion for acting has given him the ability to communicate effectively and convincingly. Together, these skills have made him a valuable asset to any organization.
Info
This public profile is provided courtesy of Clay. All information found here is in the public domain.