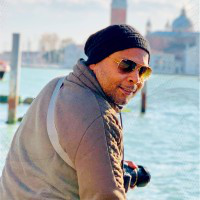 Gautam Kishore
Madhya Pradesh, India
Summary
Gautam Kishore is an experienced entrepreneur, hacker, strategist, designer, photographer, and storyteller with a passion for building profitable businesses from ideas. Since 2006, his company Eulogik has been developing web and mobile applications for startups worldwide, using Open Source technologies and consistently learning to improve their process. Gautam's global delivery model, mature process, and prompt communication have established trust with clients worldwide. He specializes in startup strategy, entrepreneurship, product development, startup consultancy, UX Design, and Cloud Infrastructure. Gautam has a background in electronics and communications, having studied at Rajiv Gandhi Prodyogiki Vishwavidyalaya and Patna University. Along with being the Founder and CEO at Eulogik, he is also the former CEO at GoMo Baby, Co-Founder, Strategist, Managing Partner at Einstein Aura, Founder of FeedMingle.com, Owner and CTO at Linux Academy, and former Senior Software Developer at XtremeHeights.
Highlights
Jul 26 · Via Twitter
Info
This public profile is provided courtesy of Clay. All information found here is in the public domain.