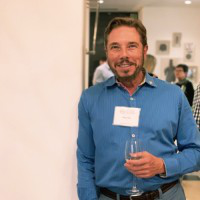 Gary Olp
FAIA, LEED Fellow, President, GGO Architects
Dallas, Texas, United States
Is this your profile? Claim it now
This public profile is provided courtesy of Clay. All information found here is in the public domain.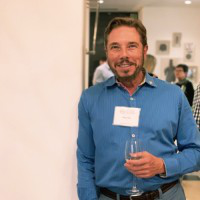 Gary Olp
FAIA, LEED Fellow, President, GGO Architects
Dallas, Texas, United States
Is this your profile? Claim it now
Summary
Gary Olp, FAIA, LEED Fellow is an accomplished architect based in Dallas, Texas. His architectural studio, GGO Architects, is renowned for its excellence in design, environmental sustainability and affordability. With more than 350 completed projects, including residential, commercial, and institutional works, Gary brings a unique combination of general planning and design experience to his projects. He has received numerous awards and honors for his work, including 7 design awards, 3 energy value housing awards and multiple green building awards.
Gary's focus on environmental responsiveness, sustainability and affordability is present in all his works. His architecture combines energy efficiency, passive solar techniques, natural day lighting, non-toxic materials, advanced building science, and enhanced indoor air quality. Gary and his firm have been recognized as a leading sustainability-focused firm and were the first green practice to open in Dallas.
Gary is also active in the City of Dallas and has served as a board member on various cultural, educational and civic boards, committees, and task forces, including the non-profit Sustainable Dallas organization. In addition, he was actively involved with the Boy Scouts of America for 15 years and is one of the originators and Co-Chairs of the Committee on the Environment, Dallas Chapter AIA.
Gary's education includes studying at Tracker School and the University of Cincinnati, where he studied architecture. Gary is a Fellow (FAIA) at The American Institute of Architects (AIA) and formerly a LEED Fellow at the U.S. Green Building Council, Chapter Steering Committee of the USGBC, President of GGO Architects, Chairman of the Board at USGBC, and Co-Chair at Sustainable Dallas. He was also the Design Lead at Museumscapes.
This public profile is provided courtesy of Clay. All information found here is in the public domain.