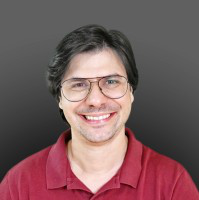 Felipe Matos
São Paulo, Brazil, Brazil
Summary
Felipe Matos has established himself as a prominent figure in the tech entrepreneurship and startup community in Latin America. Over the years, he has taken on multiple roles that include founder, angel investor, venture capitalist, educator, accelerator, policymaker, public speaker, and writer. With his initiatives, Felipe has supported more than 10,000 startups and helped attract over $300 million in investments.
Felipe began working with startups in 1995 and has been involved with several startup initiatives such as Startup Farm, which is now one of the leading startup accelerators in Latin America. He was also previously the COO at Start-Up Brasil, a national program that the Brazilian government created to foster the entrepreneurial ecosystem in Brazil via public and private funding partnerships.
Felipe's international experiences include leading expansions for Inventta in Bogotá, Colombia, and organizing several business missions, events, and cooperation initiatives in North America, Europe, Africa, and Asia. He holds a Master's degree in Entrepreneurship from USP and is the author of "10 Mil Startups" (10 thousand startups) book.
Currently, Felipe is the Head of Business Development at In Loco, a leading Latin American tech company that provides privacy-friendly customer insights, media services, business intelligence, and fraud prevention for brands and mobile app owners. Felipe is also a founder and Board Member at Dínamo, a thinktank formed by private agents of the Brazilian startup ecosystem to advocate for public policy improvements for startups. He writes articles for Estadão newspaper and PEGN magazine, covering tech entrepreneurship, serves as a board member of several startups and supporting initiatives.
Highlights
Dec 12 · Via Twitter
Info
This public profile is provided courtesy of Clay. All information found here is in the public domain.