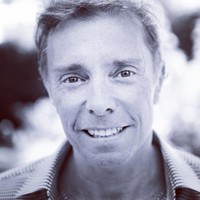 Fabian Delahaut
Charleroi Area, Belgium, Belgium
Summary
Fabian Delahaut is a highly motivated and dynamic individual with extensive experience in marketing, management, and development. He is the founder of Eagle Academy, an organization that offers FormACTIONS of Haut Vol to help entrepreneurs distanciate themselves from their competitors.
Fabian has studied at prestigious institutions such as Solvay Brussels School and Université libre de Bruxelles where he obtained his Master of Business Administration (M.B.A.) and a Master's degree in Philosophy, respectively. He has also studied video domination, decoding nonverbal communication, and Myers-Briggs Type Indicator (MBTI), among others.
In addition to managing Eagle Academy, Fabian has also served as a coach of speakers at TEDx ULB and as a Chargé de cours at various institutions. He has authored the book "Le Crime de L'orateur" and acted as a blogger at Acteurdevotrevie.be.
Fabian's expertise in marketing, management, and leadership has made him an invaluable asset to organizations that are seeking to achieve their full potential. He has a passion for helping others reach their goals, and he is committed to making a positive impact on the lives of others.
Info
This public profile is provided courtesy of Clay. All information found here is in the public domain.