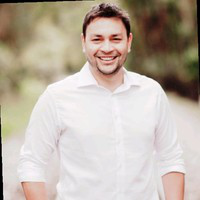 Everton Carpejani
Curitiba, Parana, Brazil
Summary
Meet Everton Carpejani, a seasoned professional with a wealth of experience in various industries including furniture, graphic design, publishing, and government. He is the current Manager of Corporate Procurement and Supply Chain Manager in the industrial sector. Everton holds an MBA in Finance, Control and Audit from Fundação Getulio Vargas, an MBA in Strategic Management from the Federal University of Paraná, as well as a degree in Mechatronic Engineering, Control and Automation from the Pontifical Catholic University of Paraná.
Everton possesses a natural ability to serve and build, and throughout his career, he has acquired a plethora of knowledge in different areas of industry and services. Competencies such as sound judgment, decision-making capabilities, dynamism, objectivity, negotiation, and flexibility are second nature to him. He continuously strives to elevate his skills in people management and emotional intelligence.
In his free time, Everton enjoys learning about the latest technology advancements, reading business publications, and volunteering.
Info
This public profile is provided courtesy of Clay. All information found here is in the public domain.