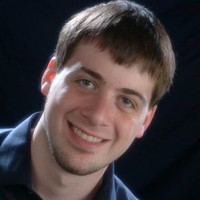 Eric Meisel
Verona, Wisconsin, United States
Summary
Eric Meisel is a skilled Technical Lead with a background in management information systems. He studied at Iowa State University - College of Business where he earned a Bachelor of Science (B.S.) in Management Information Systems. Meisel has worked in various roles including as a Senior Engineer - Data Architecture at SingleComm and as a Data Architect at Influence Health (formerly MEDSEEK). He was also a former Senior Help Desk Analyst and a Help Desk Intern at Iowa State University. Currently, he works for Disney Streaming Services as a Technical Lead.
With over a decade of experience in management information systems, Eric Meisel expertise in data architecture and technical leadership positions. Through his career, he has developed skills in data management, database design, and user support. He has a strong inclination towards information technology and is always looking for new ways to expand his knowledge and hone his skills.
Info
This public profile is provided courtesy of Clay. All information found here is in the public domain.