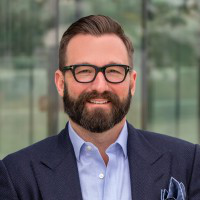 Eric Krauter
Office Lease Specialist>>Matching Companies with Real Estate...Tenant Advocate
Los Angeles, California, United States
Is this your profile? Claim it now
This public profile is provided courtesy of Clay. All information found here is in the public domain.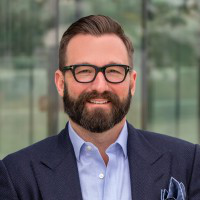 Eric Krauter
Office Lease Specialist>>Matching Companies with Real Estate...Tenant Advocate
Los Angeles, California, United States
Summary
Eric Krauter is a highly skilled office space consultant who has been helping companies in Los Angeles find the perfect office space for their business needs. With a Bachelor of Science (B.S.) in Public Affairs, Financial Management from Indiana University Bloomington, Eric has developed the expertise and skills required to evaluate his clients' priorities and identify office space solutions that best fit their needs, even going above and beyond what they may have overlooked.
Eric is known as a hyper-networker, having strong relationships with key landlords, individuals, and stakeholders throughout Los Angeles. These relationships have helped him negotiate the best office space leases for his clients. To put his clients on the path to achieving their business goals, Eric uses his unique skill set in communication, collaboration, and listening, which he honed as an avid sailboat racer.
His professional experience includes serving as the First Vice President in the Leased, Subleased & Owned Space division at CBRE, formerly as a Vice President at Jones Lang LaSalle and Senior Vice President of Leased, Subleased and Owned Space at Stone Miller. Eric's earlier career also had him serve as the Account Manager at DHL, Broker Assistant at Marcus & Millichap, and a Crew Chief in the US Air Force Reserve.
Eric Krauter's past clients include entertainment moguls, media companies, and real estate firms in Colorado Springs, Scottsdale, Washington D.C, New York City, and Redwood City. Partial transaction list includes sights such as Vidal Sassoon Portfolio, L & R Group of Companies, History.net, Churchill Management Group, and many others.
Overall, Eric Krauter is a highly skilled professional with extensive experience in helping businesses of all kinds obtain the perfect office space. He's an intelligent and driven individual, and his reputation speaks volumes concerning his high level of expertise and outstanding professional skills.
This public profile is provided courtesy of Clay. All information found here is in the public domain.