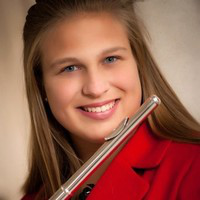 Emily R.
New York, New York, United States
Summary
Emily R. is a highly accomplished and passionate professional in the music industry. With a Bachelor of Arts (B.A.) in Music Industry, summa cum laude from Valparaiso University, Emily has dedicated her career to enhancing the collaboration and communication between musicians and audiences through live performances. Her work experience spans across several organizations in the music industry, including Carnegie Hall, where she currently serves as an Associate of Artistic Planning & Operations. Additionally, Emily has held the roles of Coordinator of Artistic Planning & Operations at Carnegie Hall, Events Manager at Lutheran Music Program, Home of Lutheran Summer Music, Box Office Manager at Valparaiso University Center for the Arts, Intern to President and CEO, Education Programs Intern at St. Louis Symphony, and more. Throughout her professional journey, Emily has developed a wide range of skills, including concert production management, event planning, operations coordination, box office management, internship management, and more. Overall, Emily's extensive professional experience, coupled with her passion for music, make her a valuable asset to any organization in the music industry.
Info
This public profile is provided courtesy of Clay. All information found here is in the public domain.