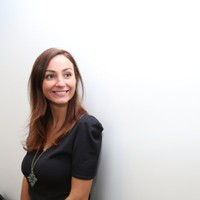 Emilie Colker
London, United Kingdom, United Kingdom
Summary
Emilie Colker is an accomplished Managing Director with more than 20 years of experience developing growth strategies for businesses and their people. She is equally driven by a passion for social and commercial impact and is an expert in marketing & brand, communication, innovation, and design thinking. Emilie studied at Northwestern University and has served on the board of BrandStruck.co as a Non Executive Director. Emilie is now a Managing Director at IDEO, where she uses her creativity, analytical skills, and strategic thinking to solve complex problems through design.
Highlights
Feb 25 · Via FE News
Feb 25 · Via FE News
Info
This public profile is provided courtesy of Clay. All information found here is in the public domain.