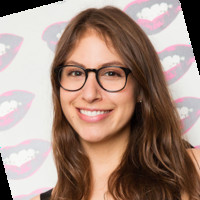 Elizabeth Narins
Greater New York City Area, United States
Summary
Elizabeth Narins is a highly experienced multi-platform digital content creator, with over a decade of experience working on various digital platforms. She has successfully created and delivered premium content that has attracted vast audiences, primarily focused on wellness, fitness, and lifestyle. Narins has worked with several top publications, contributing to various niches ranging from social media, special projects, health, and fitness to fashion. She holds a BS in Magazine Journalism and Nutrition from Syracuse University and is an AFAA Personal Trainer Certification from Aerobics and Fitness Association of America.
Narins is currently the Senior Editorial Director of Digital and Social Content at WW, where she focuses on digital content and social media strategy for the company's largest market, crafting and executing a premium content strategy for international markets. She launched Cosmopolitan.com's wellness vertical, as the legacy brand's first dedicated digital health and fitness editor, where she extensively covered industry news, developed and reported on a vast network of fitness influencers, and frequently stepped outside her beat to create long-form features. Narins is a certified personal trainer and journalist, quickly producing data-driven, social-first content that breaks through the noise.
Info
This public profile is provided courtesy of Clay. All information found here is in the public domain.