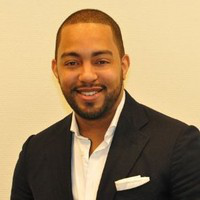 Dwayne Gefferie
London, England, United Kingdom, United Kingdom
Summary
Dwayne Gefferie is a seasoned data scientist and the Director of Data Science & Analytics at DataBright. With over 16 years of experience working with prominent tech companies like Uber, Spotify, and Google, Gefferie has had the privilege to design, develop, and implement machine learning and artificial intelligence models to enhance their services and products. He has a Master's degree in Information Sciences and a B.Sc. in Computer Science and International Business Administration from VU University Amsterdam.
As a co-founder, Director of Data Science & Analytics at DataBright, Gefferie's main focus is on developing data strategies and modernizing analytical infrastructure for executives and managers. He is experienced in using tools like Looker, Snowflake, Matillion, and Fivetran to provide in-depth analysis of terabytes of data and help organizations to thrive in the current data-oriented business environment.
Apart from his work, Gefferie is also a public speaker, author, and investor, providing mentorship to emerging businesses through organizations like Backstage Capital. He is affiliated with several companies, including Onramper, LexTego, and Dimebox.
Info
This public profile is provided courtesy of Clay. All information found here is in the public domain.